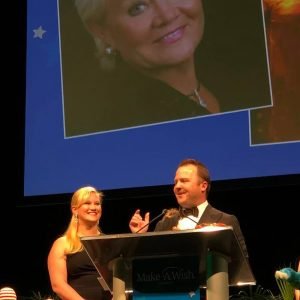 Over the past few months I've had the privilege of getting to know Mike and Rachel Mraz. What amazing people! They have asked me to write a book about Rachel's mom, Eileen DeVries, who passed away last May. I am so excited to share and preserve her life story.
Eileen's story is like no other! She leaves behind an incredible legacy of passion, drive, generosity, fun, feistiness, barrier breaking and a desire to help everyone (especially women!). Her influence on our West Michigan community was (and remains) so great! It has been such a gift this week to attend two events honoring Eileen, The Great Gardens Party at the Frederick Meijer Gardens and the Make-A-Wish Michigan Wish Ball,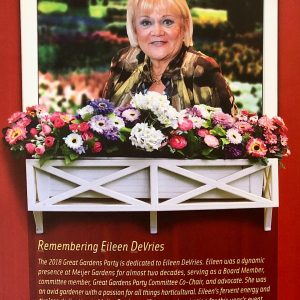 that both so perfectly captured her vivacious personality and devotion to others.
Thank you, Mike and Rachel, for inviting us to these special occasions so that we could build a friendship with you, learn a little more about Eileen and the causes she was so passionate about, and of course, eat, drink, dress up, have fun and toast to all that lies ahead! Cheers to telling stories and preserving legacies!