When a new client called me in August to talk about putting together a mini-tribute book as a surprise for her husband's 50th birthday in November, I jumped at the chance to do it. I spend most of my time working on projects that take nine months to a year (sometimes two!) to complete, and are quite large in scope. It sounded fun to try something new under a tight deadline.
They live in Pennsylvania and I am located in Grand Rapids, Michigan, so she shipped a box of pictures and mementos, and I did the rest of the work remotely. We decided the book would focus on his life from birth to college graduation and include:
A one-hour interview with his mom about his growing up years
Four questionnaires filled out by his wife, his stepson, his brother and his father
100 pictures
I just received the finished book in the mail this week and it's beautiful! I can't wait for her to give it to her husband!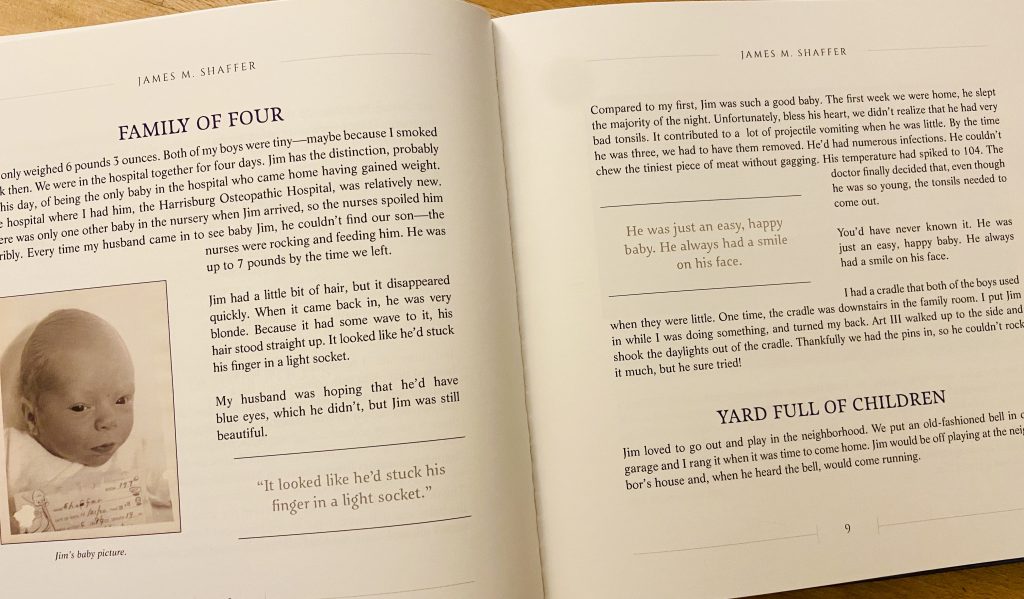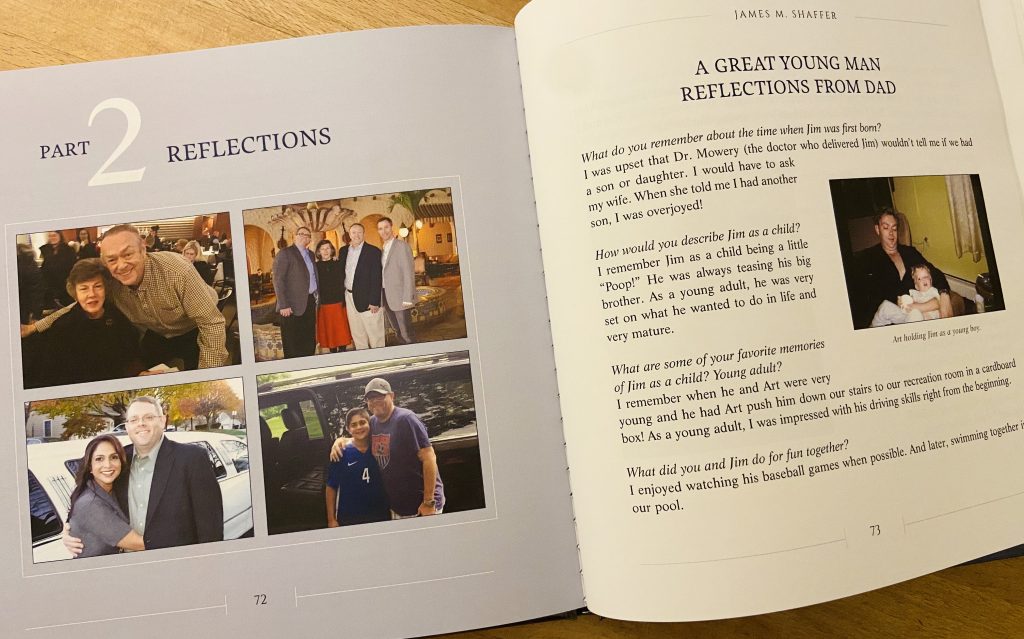 Do you have an idea for a tribute book? A love story tribute for a wedding anniversary? A work story tribute for retirement? A childhood story tribute for a milestone birthday? I'd love to help you honor your loved ones' special life events with a custom-designed book to share with family and friends for generations to come. Let's talk!