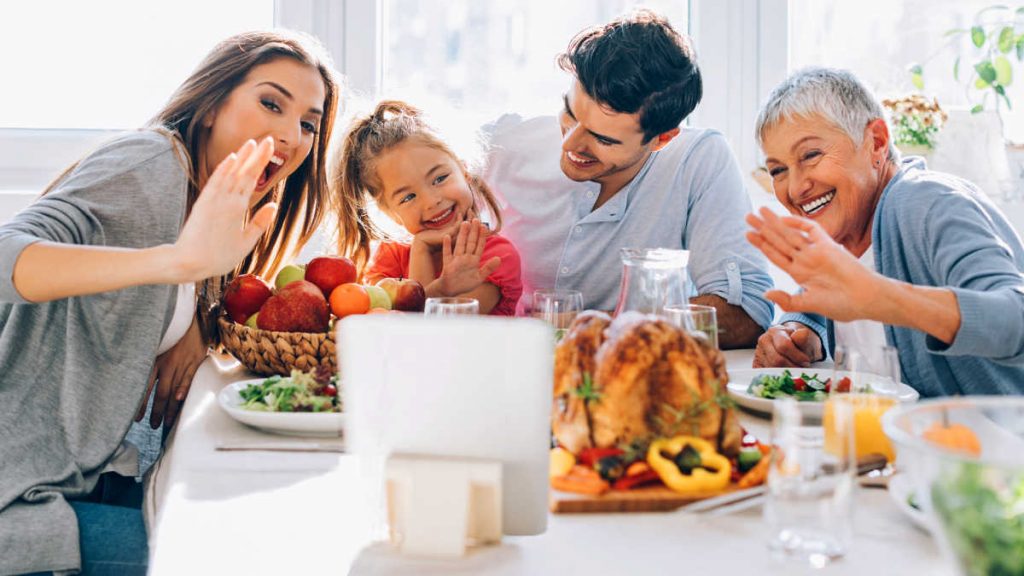 While most of us won't be gathered together around the Thanksgiving dinner table this year, there are still plenty of opportunities to have meaningful conversations and to learn more about your family history. You can easily set up a Zoom or FaceTime with loved ones to talk, eat and celebrate together.
With that in mind, I've put together a list of eight questions to prompt thoughtful discussions whether you are in person or at a distance this Thanksgiving. I've learned so much about my life story clients and their families through our conversations about holidays. I hope you will, too!
Growing up, what did your family do for Thanksgiving?
What is your most memorable Thanksgiving?
What family member do you remember the most from Thanksgiving celebrations? Why?
What food did your family make for Thanksgiving dinner?
Who cooked Thanksgiving dinner? Were there ever any cooking disasters?
What is your favorite Thanksgiving dinner food? Least favorite?
What is your favorite Thanksgiving tradition? Least favorite?
What are you most thankful for today?