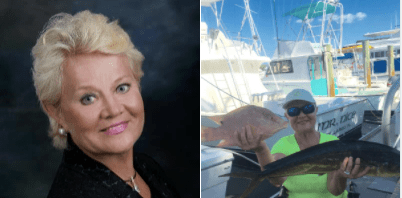 I had the incredible privilege of being interviewed by Shelley Irwin, host of the The WGVU Morning Show with Shelley Irwin in March. We talked about the importance of preserving the legacies and life stories of West Michigan women. I also had the opportunity to share specifically about my work of writing a tribute book for Eileen Devries. You can listen here.
Eileen's daughter, Rachel Mraz, and I have been working together for more than two years interviewing 50+ family members, friends, and colleagues of Eileen's to include in an heirloom tribute book for her family and friends.
Sadly, I never had the chance to meet Eileen. She passed away from cancer in 2017. But through my interviews, I've gotten to know her so well and I quickly realized, "There isn't another woman in the entire world like Eileen DeVries!!" Learning about her life and her impact has encouraged me to think and act differently. Almost daily I ask myself, "What would Eileen do in this situation?" Read more about Eileen's life in the beautiful obituary that her daughter Rachel
wrote
.
Celebrating and learning about women's history is SOOOO important, especially because women's contributions and stories have often been overlooked. Talk to your mothers, your grandmothers and other women who have been influential in your life. Ask them about their life. Thank them. Honor them.