I recently completed the life story interviews of a 96-year-old woman living in a retirement community in Texas. We've never met in person. We connected over Facebook and decided to preserve her life story exclusively over Zoom and the phone (and with the help of USPS!).
During our last interview, she told me that her retirement community is on Covid lockdown and they aren't able to leave their apartments for two weeks. 
"I was so looking forward to talking today," she said. "I haven't talked this much to anyone in months. "
While most of us are staying at home to help the world beat the coronavirus, we are all looking for something positive to do. We could use a distraction! This moment is a unique opportunity to do something amazing. Here at Memory Lane Jane, we have just the thing.
Without ever having to leave the comfort and safety of home, we are inviting families to take a trip with us down memory lane. Memory Lane Jane offers Remote Life Story Interviews and Remote Life Story Interview-Only Packages that can easily be expanded to a full heirloom book anytime in the future.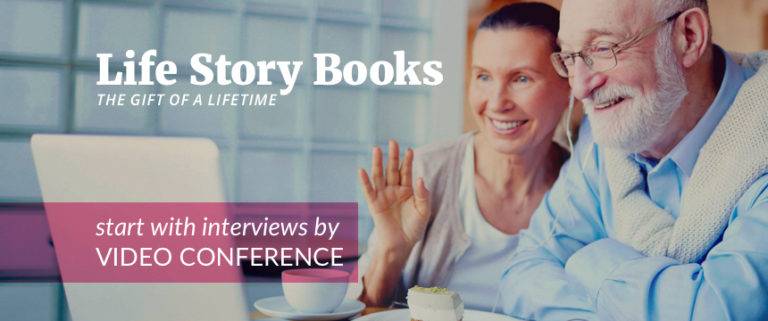 Time is of the essence to preserve these precious memories now more than ever. 
A Life Story Project is the perfect way to preserve and celebrate our family's most precious memories. Personal stories are a welcome distraction from world events, and can connect us with our family as we rediscover and share memories.
We are excited to share about our work and how we've adapted to continue encouraging others to preserve their life stories. We'd love to talk more with you about our services and share some tips on how families can start their own life story projects at home.