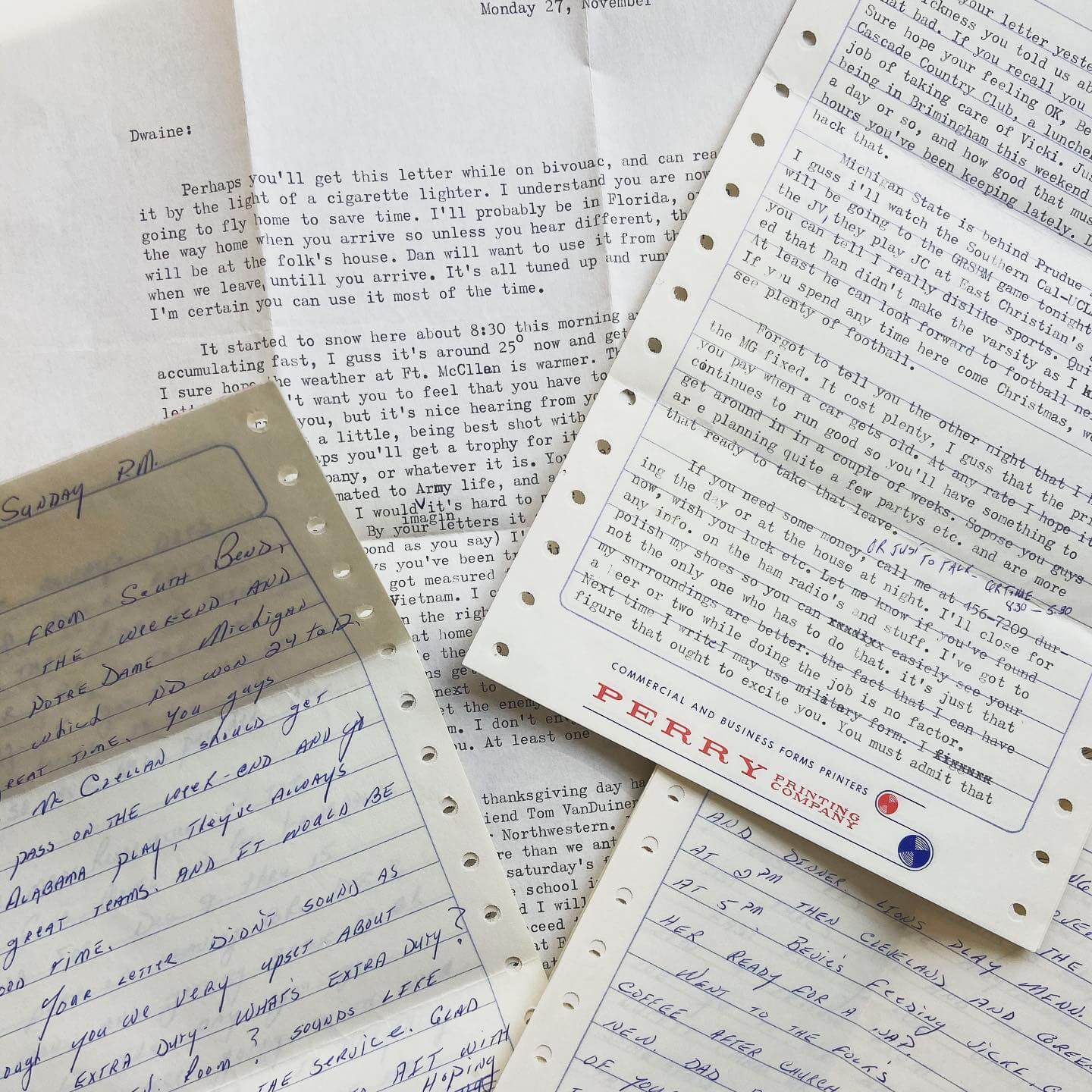 These are some of the letters my life story client sent right before his brother was shipped out to fight in the Vietnam War.
"I don't envy you or anybody that's over there, but I really admire you. At least one can give a sigh of relief that it's for one year."
His brother was killed within 30 days.
My client can't read these letters without breaking down, "I don't even know if he got to read them."
It's an honor to be entrusted with such sacred mementos and intimate life details. I'm so grateful that we get to take these sweet letters out of an old file folder and preserve them in a beautiful book for his family and the generations to come. Do you want to preserve your precious memories and mementos for your children, grandchildren, and the generations to come? Let's get started today.